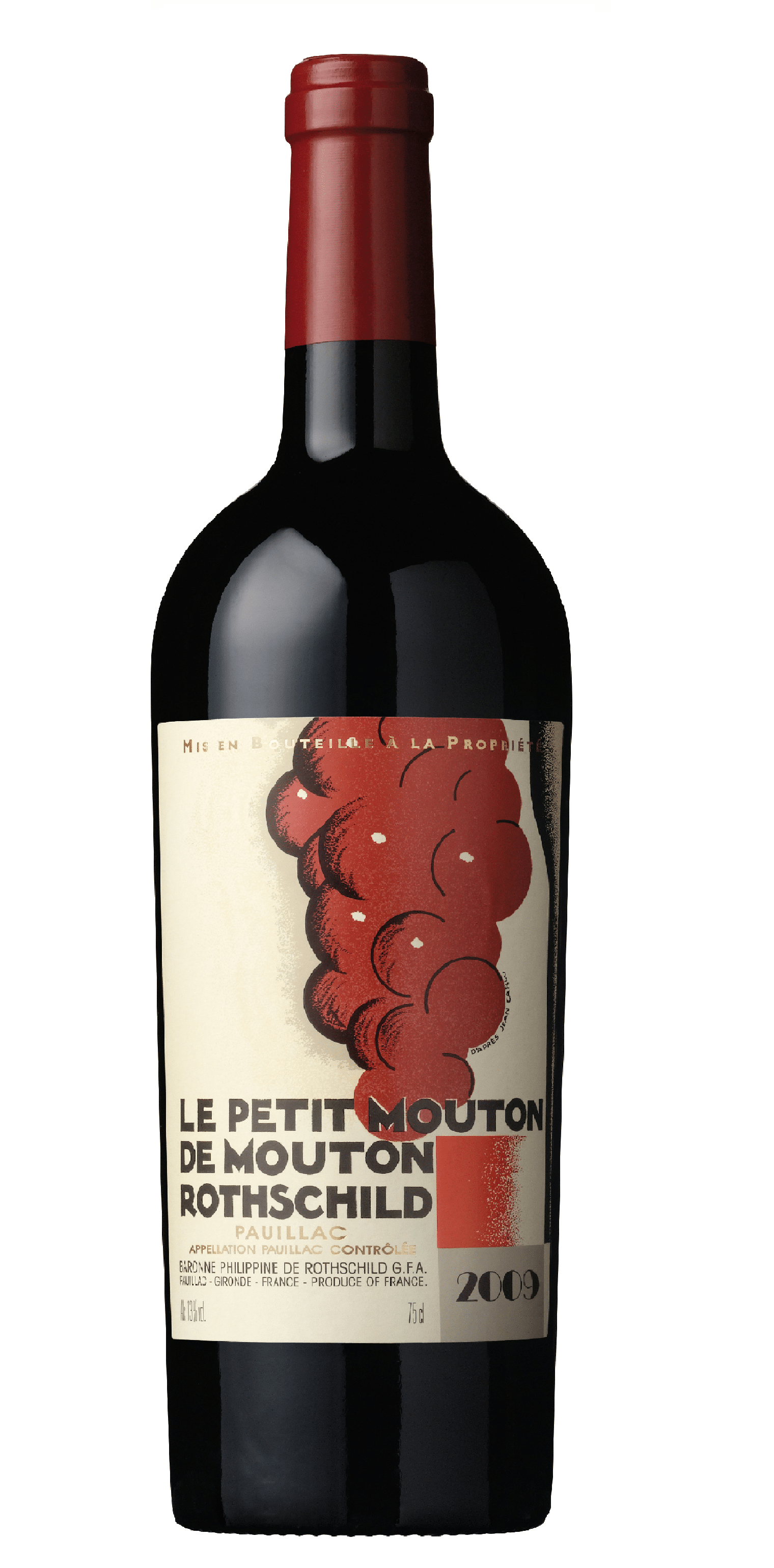 'After a relatively mild winter with below average rainfall, frost hit the whole Bordeaux terroir on 27 April, though only two Aile d'Argent parcels situated in the coldest parts of the vineyard were affected. 2017 will also be remembered for a particularly lengthy drought, which did not truly end until December.
Spurred by above average temperatures, the vine growth cycle started slightly earlier than usual, at the end of March. Exceptional weather in April and May meant that flowering occurred 10 days earlier than the average for all varieties. After a very wet June, the summer was moderately sunny but dry, increasing a water deficit which started in 2016. As a result, the grapes remained small, with concentrated sugar and colour.
With an early growth cycle and a dry summer, the 2017 harvest was particularly early. It was also exceptionally long, as picking took place over four weeks across the three estates. At Château Mouton Rothschild, the harvest started with the Aile d'Argent parcels from 30 August to 5 September and continued with the red grapes from 7 to 29 September. Running-off ended on 20 October and blending was finalised in December.
The wines are rich, with a deep colour and an attractive tannic structure, both full-bodied and pleasantly fresh even though 2017 is a "solar" vintage. Less wine was made than in an average year because of the drought.' - Chateau Mouton Rothschild
This wine comprises 81% Cabernet Sauvignon, 17% Merlot and 2% Cabernet Franc.
An unusually Cabernet-dominated blend that's 81% Cabernet Sauvignon, 17% Merlot, and 2% Cabernet Franc aged 18 months in 50% new French oak, the 2017 Le Petit Mouton De Mouton Rothschild boasts a deep ruby/purple color to go with classic Pauillac notes of blackcurrants, lead pencil, graphite, and green tobacco. Rich, medium to full-bodied, and surprisingly powerful, it has a soft attack yet builds beautifully on the palate, with ripe tannins and a great finish.
Lots of sweet tobacco and wet earth with currants, too. Full body and round, polished tannins that are creamy and beautiful. A little reserved and shy now. A blend of 81% cabernet sauvignon, 17% merlot and 2% cabernet franc. Second wine of Château Mouton Rothschild.
Robert Parker, Wine Advocate
The 2017 Le Petit Mouton is a blend of 81% Cabernet Sauvignon, 17% Merlot and 2% Cabernet Franc. Medium to deep garnet-purple colored, it leaps from the glass with notions of crushed redcurrants, black raspberries and cassis plus hints of rosehip tea, fragrant earth and mossy tree bark, with a waft of raspberry leaves. Medium-bodied, refreshing and elegant, it delivers wonderfully vibrant red and black fruit flavors with a harmonious, grainy texture and a perfumed finish.
Boccaccio Cellars offers free shipping for 12 or more bottles of wine, or if the value of the wine is over $300. Fixed Shipping $12 Australia wide on wine when you don't qualify for free shipping. Beer slabs attract a $20 per carton freight cost Australia Wide.
By default orders are shipped via Australia Post, unless you are located in a 3km zone from our store. Please note Australia post do not call prior to delivery, so please do not request this in your order as it is not possible. They also do not deliver during certain times. Their standard times are 9-5 weekdays.