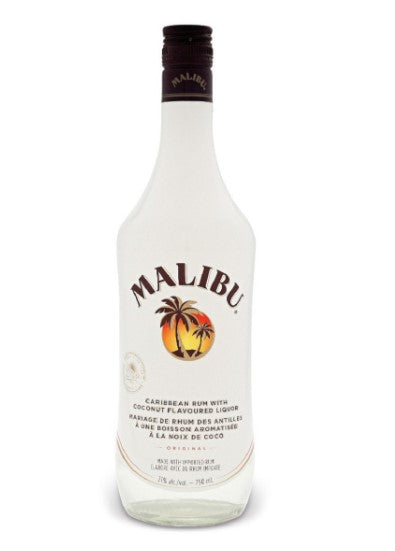 Introducing Malibu, the tropical escape captured in a bottle, where sun-kissed beaches and carefree vibes come together to create an irresistible and refreshing alcoholic drink.
With a delightful blend of Caribbean rum and natural coconut flavor, Malibu instantly transports you to a paradise of palm trees and crystal-clear waters. Take a sip, and you'll be greeted by the smooth and inviting taste that embraces your taste buds like a warm island breeze.
Indulge in the essence of coconut, its luscious sweetness infused with the spirit of the Caribbean, making every moment a celebration of the tropics. Whether enjoyed on the rocks or blended into your favorite cocktail, Malibu effortlessly adds a splash of vacation to any occasion.
Versatile and alluring, Malibu is the perfect companion for beach gatherings, pool parties, or laid-back get-togethers with friends. Let the mellow notes of rum and the rich coconut undertones create a symphony of flavors that leave you craving more.
Embrace the spirit of summer with Malibu, a taste of paradise that brings the Caribbean right to your doorstep. Unwind, relax, and savor the island experience with every sip of this iconic and beloved tropical delight